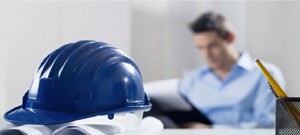 Fireman Safety Services is a leading Fire Protection Company headquartered in Musaffah, Abudhabi, UAE approved by Abu Dhabi Civil Defence since 2007 and is graded in A+ Category and is now operational in Qatar since 2013.
Fireman Safety Services is approved by the Qatar and Abu Dhabi civil defense authorities and awarded an A+ grade. We specialize in an active fire protection system. We offer all types of fire fighting equipment and services.
We have become a leading fire protection company because:
Fireman safety has a team of highly qualified engineers that are trained according to NFPA and local rules
We have 24/7 customer service. The maintenance team of engineers, technicians, and coordinators ready to assist customers. The company has a well-equipped workshop so that they can service and refill fire extinguishers.
Fireman safety and its employees are well aware of the responsibility every project brings and understand the importance of offering quality services and products. We are known for completing projects on time while staying within budget.
Our company has fire fighting systems, fire pump systems, fire alarms systems, sprinkler systems, and related accessories. We offer installation, maintenance, testing, and commissioning services.
Our services and fire fighting products are cost-effective
Fireman safety aims to become a premier institute in the fire fighting field. We have talented, competent, and motivated people in all our divisions that help us comprehend market dynamics and keep up with local sensitivities of the projects we take on.
Fireman Safety Services is committed to fulfilling its social obligation and always sticks to ethical, legal, and environmental practices. We aim to evolve the quality of fire protection systems in the UAE and Qatar.