Services Offered By Fireman Safety
Fireman Safety Services is a reliable and leading fire protection company in Qatar and Abu Dhabi. Our services are of the highest quality as they are graded in the A+ category by the Abu Dhabi civil defense. We have been satisfying our customers in the UAE since 2007 and we started our operations in Qatar in 2013.We at Fireman Safety dispense various fire fighting systems in Abu Dhabi and Qatar, for your home or workplace, and also we are the most leading fire fighting company in Abu Dhabi as well as in Qatar also. From small projects to major projects, we specialize in all forms of fire protection. We are a professional fire and Safety Company in Abu Dhabi and Qatar, provides a high-quality, safe, cost-effective, and functional design, supply, and best installation service. We were created to save your life and your family. Fireman Safety form as a better option for your safety by providing a wide collection of firefighting equipment such as, Fire Alarms, Fire Sprinkler System, Fire Extinguishers etc., and also our experienced engineers always happy to serve you for the Installation , maintenance, testing and commissioning for the fire fighting systems, at any time any place.
Fireman Safety has the equipment, facilities, enforcement, people, and processes in place to keep your employees safe in the event of a fire. We are a full-service fire safety supply, installation, maintenance testing, and commissioning of various types of firefighting equipment that is of high standards and accepts all the guidelines. Install the major firefighting equipment in your workplace, such as Fire alarm, Fire sprinkler System, Fire Extinguisher, etc. Our fire system services can be customized to meet your specific requirements.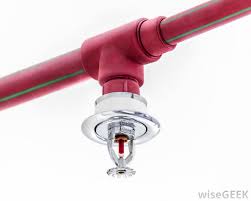 A fire sprinkler system is an active fire protection measure, consisting of a water supply system, providing adequate pressure and flowrate to a water distribution piping system, onto which fire sprinklers are connected.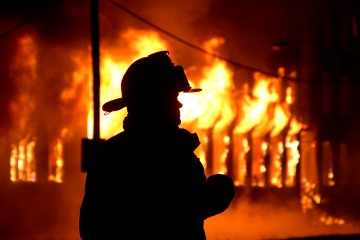 Installation, Maintenance, Testing, Commissioning of Fire Alarm System,Fire Fighting System,Fire Pump System.