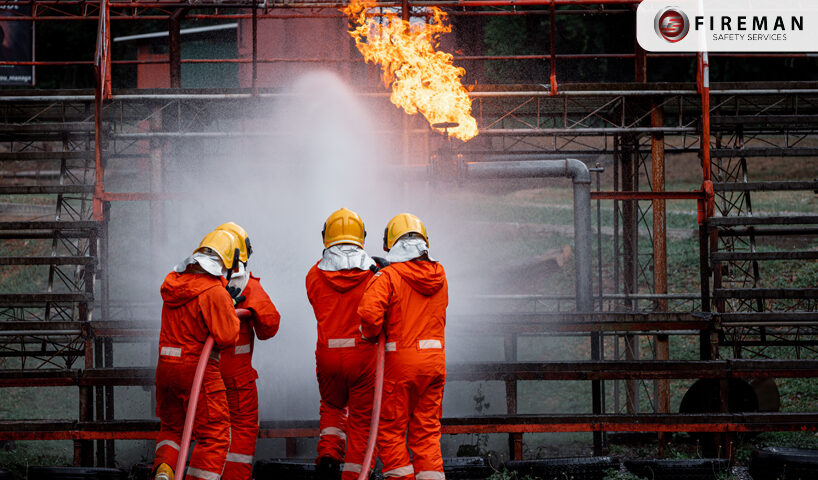 Growth and innovation are at the forefront of Abu Dhabi's dynamic tech scene. As industries evolve and develop, the need for stringent safety measures, especially in the face of fire hazards, also increases. In this blog, we delve into the vital role of fire protection companies in Abu Dhabi, examining how they act as safeguards, ensuring an uninterrupted growth journey in the UAE's industrial sector.
Abu Dhabi's Industrial Wave
The industrial sector in Abu Dhabi is a dynamic patchwork of expansion, creativity, and advancement. Every industry supports the city's economic health, from factories to energy facilities. The requirement for complete fire protection increases as the industrial heartbeat quickens in order to preserve not only buildings and other assets but also the lives of people driving this advancement.
Fire Protection Companies' Vigilance
Fire protection companies in Abu Dhabi, which persistently try to limit the risks associated with fire occurrences, are at the center of this industrial surge. These businesses deploy modern technology and custom solutions suited to the particular difficulties faced by many industries. They are more than just service providers; they are strategic partners. The foundation of safety in Abu Dhabi's industrial environment is the way they behave.
Customized Solutions for Various Sectors
In the case of fire safety, there is no one size fits all solution. Aware of this, top Abu Dhabi businesses provide customized solutions for a range of industries. Fire protection services adjust to the specific needs of each industry, be it the accuracy needed in petrochemical plants or the particular requirements of manufacturing units. Its flexibility guarantees that technological progress continues without sacrificing security.
The Preventive Edge: Pushing Beyond Suppression
Fire protection aims to avoid fires in the first place rather than just put them out. Modern preventive measures, such as sophisticated fire detection systems and risk assessments, are used by forward-thinking businesses in Abu Dhabi. These businesses provide a preventive edge to their services by proactively recognizing possible hazards, hence reducing the likelihood of mistakes that could hamper industrial progress.
Work together for a better tomorrow
Fire protection agencies aggressively contract with many businesses, following the cooperative culture of the United Arab Emirates. Through collaborative training programs and the promotion of a safety culture, technical personnel are equipped with the skills needed to effectively manage situations Working together, we can build a robust ecosystem shared by all responsibility for security.
In conclusion, fire safety companies play a growing significance as Abu Dhabi's industrial sector thrives in the heat of development. Their alertness, customized solutions, precautions, and cooperative endeavors all help to foster an atmosphere that safely fosters industrial breakthroughs. Fire safety firms play a crucial role in the dynamic dance of progress by keeping an eye on the flames of innovation without damaging the UAE's industrial advancements.
People also Search for: Fire and Safety, Fire Alarm System, Fire Extinguisher