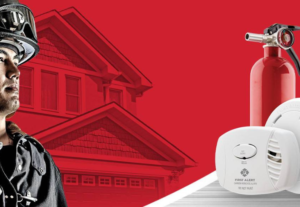 Fire Prevention Week is a week long event to raise awareness of fire safety, educate the public on how to prevent fires in their homes, businesses and other buildings, and honor those who have lost their lives in fires.
Each year during Fire Prevention Week, the National Fire Protection Association (NFPA) – the world's largest volunteer firefighter organization – marks this important observance with events across the country. In addition to its media campaign, NFPA also presents awards for excellence in fire prevention education.
Fire Prevention Week is a time to celebrate the hard work of firefighters and first responders. It's also a reminder that you can do your part to prevent fires from happening in your home or business by taking important steps.