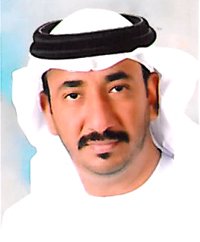 Fireman Safety Services was founded in the year 2006 and since then it has grown from strength to strength in the last few years, as the long term vision and strategy of the Team Fireman has come to fruition. Since our inception we have aggressively increased our market share in the field of Fire Protection System in LAE & QATAR. We are steadily marching towards our goal of becoming the premier institution in the field of Fire Protection.
I'm proud to say that we have the most motivated, talented and competent people working in our various divisions and our storied experience in the region helps us to understand the market dynamics and local sensitivities of each project we undertake.
Fireman Safety Services with its strong basement and a wonderful technical team is marching towards our vision of establishing a national leadership position in Fire Protection System.Business growth apart, company is also intensely committed to planning a key role in discharging its social obligation by adhering to specified norms of legal, environmental and ethical practices.The aim is for as a company to be a professional and responsive corporate entity,which positively transforms the quality of Fire Protection System in the region.
                                                                                                                                                                                                                                                                                                                                                         HASSAN MOHAMED AL HASHEMI