12 Days Of Christmas Fire Safety Tips In 2021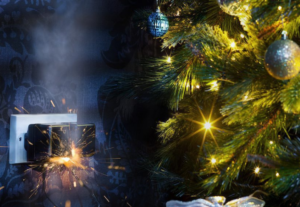 Christmas is the week of celebration and joy. People all around the world celebrate it to spread happiness and forget all sadness. But it is also important to keep yourself and everyone from any harm during this period.

During Christmas, safety is very important. Look out for any harmful activities and try to avoid them all. Here, we will give you tips for Christmas fire safety and you can also visit Fireman Safety Service for more.  
Why Is Fire Safety Important?
Fire is a very dangerous and harmful thing. Fire safety is very important as it can reduce the number of risks of injuries and damages that a fire can cause. Fire in buildings or houses can cause loss of precious life and damage to society so fire safety is necessary for all of us.

During the Christmas season, you have to take measures for fire safety as developing fire safety protocols is not only just law but also our duty. Maintain fire safety regularly as the life of everyone is very crucial and precious.

Christmas Fire Safety Tips

Christmas fire and safety tips are important to understand for all of us. Here, we will tell you some tips about safety that can come in handy for you. Let's get started on the tips which are given below:
Although real trees look great and smell good, if you are in a work environment try to go with artificial trees as they have fewer chances to catch fire.

Don't let any burning candle unattended because candles are likely to cause more than half of house fires.

Always ensure that the fire safety system is installed and check it on regularly to ensure proper safety.

If you are doing fireworks, make sure to look for a bigger place far from home or working place.

Don't overload your electrical sockets and don't plug in too many things at the same time as it may cause a short circuit which can lead to a fire.
As Christmas is the time of fun and joy but don't forget to ensure safety measurements to keep everyone safe. You can learn more about this on FireMan Safety Service.