5 Fire Safety and Protection Tips for your Buildings 2021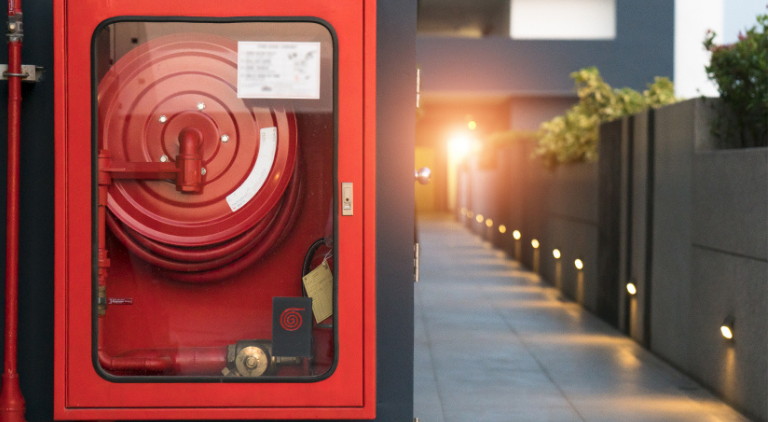 Industrial fire safety systems in buildings, such as sprinkler system equipment, emergency lighting, and firefighting equipment, are sometimes assumed to be solely physical. However, they are fire safety measures that only operate when there is a fire. While they are vital for building fire protection, there are also non-physical fire prevention and protection measures.
The significance of fire protection in structures must not be underestimated. If you're unsure about the most vital fire safety features for protection in your multi-site major retailers, cafes, supermarkets, large box stores, or distribution networks, here are all the Top 5 Fire Safety Systems for Prevention:
Building Access and Evacuation Routes
Constructing open areas is among the most important fire safety systems for fire prevention and treatment. Gates, openings, and all entry into and out of your facilities must be kept clear at all times so that people may utilize emergency escape pathways to get out quickly and the fire brigade can get in.
As fundamental as accessible exits are for fire safety, discovering escapes is an important safety element in your structures. It necessitates that exit signs and illumination be continuously lighted and visible, even during a power loss. Exit signs must be clear and bright of obstructions, lightning protection units must be operational, and exit sign and lighting standby batteries must be completely charged and dependable.
Preventive Fire Safety System Inspection and Maintenance
Your top priority is to protect the lives of the people who reside in your buildings. Because you can't anticipate when a fire may endanger their lives, preventative fire protection system checks are your greatest deterrent against a malfunctioning system that won't work when it's needed.
Train employees on fire safety and prevention practices in the workplace.
Human mistake is a frequent cause of fire. It might occur due to carelessness, unintentional errors, equipment failures use, or a lack of fire training and safety.
The first way to safeguard your retail locations, supermarkets, processing facilities, and their residents from fire is to educate employees on the causes of accidents, train them to use extinguishers, start encouraging vigilance and a daily firefighting routine and hold fire brigade training.
Select Fire Protection Companies that provide Nationwide 24/7 Emergency Services.
It may seem strange that a fire protection Qatar with 24-hour emergency services is a fire safety feature. Still, industrial fire safety protection is dependent on repairing fire apparatus and water supply systems as soon as there is a failure or a leakage.
Ensure that your buildings have the best product fire prevention and safety measures.
Building fire protection is a crucial component of running a safe and profitable business. By implementing these fire safety elements, you will be able to establish a safe workplace at all locations, minimize long-term losses, and preserve confidence among workers, users, and clients 
If you are still in danger, a fire protection company UAE is always accessible to help. Fireman Safety Services fire protection services will give dependable, demonstrable value and safety to your multi-site facilities 365 days a year. Contact us right now for a long-term fire-protection partner at your disposal.