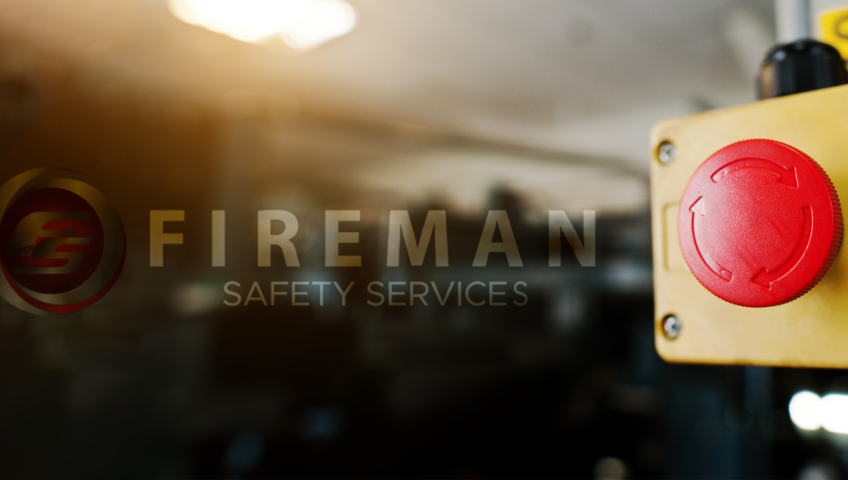 In the bustling city of Dubai, where architectural marvels soar and dreams become reality, safety is paramount. With the rapid growth of urban environments, the need for stringent fire safety measures is increasing. Among the many companies dedicated to protecting life and property, one name stands out: Fireman Safety Services, Dubai. As the leading fire alarm companies in Dubai, Fireman Safety takes the lead in providing innovative fire safety solutions to ensure that the city's residents and visitors are maximally protected from potential hazards due to fire issues in the 19th century.
Fireman Safety: One of the most trusted firefighting companies in Dubai
Fireman Safety has earned a great reputation in the fire safety industry, setting a high standard for others to follow. Their commitment to excellence, innovation, and a customer-centric approach has solidified their position as the leading individuals and businesses in demand for reliable fire alarm solutions in Dubai.
Fire Fighting Companies in Dubai: A Comprehensive Guide for Fire Alarm Solutions
At Fireman Safety, variety is the hallmark of their service offering. They offer a wide range of fire alarms and fire detectors, designed to meet the needs of different industries and locations. Their key solutions include: 
Addressable fire alarm systems:

Fireman Safety offers state-of-the-art

addressable fire alarm systems,

enabling the precise location of an alarm or fault. This advanced technology provides a large response time, which is crucial to minimizing damage and ensuring rapid evacuation.

 Conventional Fire Alarm Systems: Ideally suited for smaller installations, conventional fire alarm systems are also part of the Fireman Safety Dubai product range. These systems are cost-effective and reliable and  provide an excellent choice for incoming applications.
Wireless fire alarm systems: Recognizing the challenges posed by the rehabilitation of old buildings and premises with limited wired access and roads, Fireman Safety offers wireless fire alarm solutions for these systems with minimal hassle for easy installation.
Smoke Detectors and Heat Sensors: Essential components of any fire alarm system, Fireman Safety offers a variety of

smoke detectors

and

heat sensors

designed to accurately detect potential fire hazards.

Emergency communication systems: Communication is critical in an emergency for effective evacuation and planning. Fireman Safety provides state-of-the-art emergency communication systems to ensure clear and timely information dissemination.
 Why did you choose Fireman Safety ?
 Skills and Experience: Fireman Safety boasts an experienced team of professionals with years of experience in the field. Their expertise enables them to deliver superior solutions and services to their clients, tailored to their specific requirements.
 Compliance and Certification: Fireman Safety is committed to complying with the strictest international and local regulations. Their products and services meet the highest safety standards, giving customers peace of mind.
 Customized solutions: Understanding that each client's needs are unique, Fireman Safety takes a personalized approach to designing and executing fire alarm systems that best suit their needs and preferences.
 Customer Support and Maintenance: Fireman Safety's commitment to its customers extends beyond installation. They provide reliable after-sales support and maintenance services to ensure their fire alarm systems remain operational and effective
Key Take Away Points
Among the dedicated companies, Fireman Safety Services emerges as a leading name, offering innovative fire alarm solutions to safeguard residents and visitors from potential fire hazards.

Their advanced fire alarm detection offering caters to a variety of industries and locations, reinforcing their position as a trusted choice.

Their comprehensive approach includes smoke detectors, heat sensors, and emergency communication systems.

By partnering with Fireman Safety, businesses invest not only in fire alarm systems but also in the safety and well-being of occupants.
Fireman Safety stands tall among the fire alarm companies in Dubai and is a beacon of trust and confidence in the fire safety industry. Their commitment to providing state-of-the-art solutions, adherence to safety standards, and personalized approach make them a favorite for businesses seeking to develop their fire safety systems.
As Dubai continues to evolve, firefighter Safety services play an important role in creating a safe environment, ensuring that the city shines brightly without compromising safety
People also search for: Fire Alarm , Fire Sprinklers in Dubai, Fire Fighting